Master Bedroom Remodeling Columbus, Ohio
Create a New Cozy Hideaway with a Bedroom Remodel
The bedroom is your hideaway from the stresses of life. You spend almost a third of your life sleeping. This makes your bedroom one of the most used rooms in your home.
Beautiful Bedrooms Frustration-Free Construction Life-Long Results
Transform Your Existing Bedroom into a Tranquil Retreat with R.H. Homes' Master Bedroom Remodeling Services in Columbus, Ohio.
When you live a busy and active lifestyle, having a tranquil and restful place to lay your head at the end of the day is important. A master bedroom renovation can not only transform your current bedroom into a comfortable and serene place but will give you a space in the home to finally call your own. There is a wide variety of floorplans and configurations a remodeled master bedroom can take. Hiring an experienced remodeling company to help guide you through the big picture, organize your bedroom remodel ideas, and handle all the many details along the way will ensure the project is completed efficiently, on time, and in line with your vision.
The expert remodeling team at R.H. Homes in Columbus, Ohio has handled numerous master suite remodeling projects. Bedroom remodeling ideas can often include adding space that extends your home farther into the yard, building out over a porch or garage, stealing space from an unused room, or finishing an unfinished space in the home like a basement or attic. Other master bedroom ideas may include an enhanced walk-in closet or the addition of a master bathroom.
Not only does remodeling your master bedroom increase usability and update the aesthetic appeal of your existing space, but it will also improve the overall value of your home. Even small changes, like new bedroom furniture, can have a big impact. Remodeling bedrooms, adding a bathroom, and adding windows for lighting, can potentially become a big investment of time and money. Hire the experts at R.H. Homes in Columbus, Ohio for all of your bedroom remodeling projects.
A master bedroom remodeling project can be complex – and we will guide you through every step of the process.
Over 16 Years of Successful Home Remodeling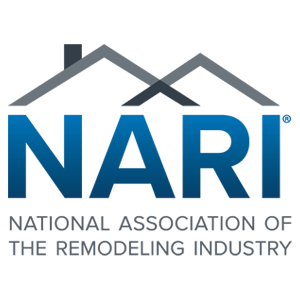 12-Time NARI Achievement in Consumer Excellence Award Winner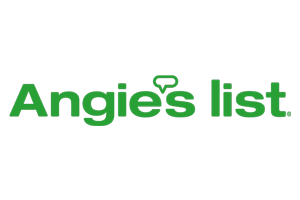 Angie's List Super Service Award Winner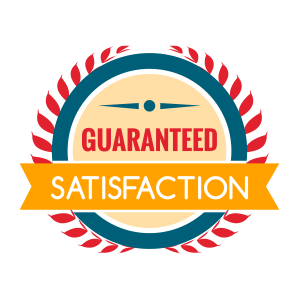 We Guarantee Our Work for Your Satisfaction
How much does a master suite addition add to your home's value?
You can expect to earn about 50 to 60% back on the investment by adding a master suite to the total value of your home. A few master suite remodeling ideas that pay off when you are ready to sell include new flooring, window treatments, and adding a luxurious master bathroom. Trust RH Homes to know how a master bath should look. We have the experience and the knowledge to make it happen.
Transform Your Home with
RH Homes in 4 Simple Steps

Initial Consultation & Estimate
Our project manager will come out to your home to meet with you and listen to your wants and needs. We'll discuss your entire project to include an ideal budget, set priorities, and develop the time frame to get your project started. We'll discuss what design, finishes, and budget you'll need to make your home remodeling project a reality.

Design Your Space
Our designers will draw up plans that show the new layout and functionality of your new build or renovation. Based on your approved design, we'll guide you through the selection process of the fit and finishes you'd like to have.

Build Your Space
We'll work hard to prepare and build out your new spaces or custom home. Everything from demolition and clean-up to framing, electrical, plumbing, and construction. We'll put the final touches and care that your new master bathroom remodel deserves. Whether it's a custom home build or home renovation project.

Guarantee Your Space
R.H. Homes completely stands behind every home remodeling or custom building project. Should there be any construction issues beyond our guarantee period for one of our home remodeling or custom home builds, we'll determine if it is a construction issue and get it fixed!
Kind Words from Our Customers

We had a main bathroom that needed attention, as well as an outdated entry way and powder room. John from RH Homes met with us, arranged for us to meet with suppliers for plumbing and tile, and we were on our way to a new home. John was responsive to my questions, gave me updates on the timeline, and overall did a fabulous job on our home remodeling project. I would recommend John and RH Homes without hesitation.

We are delighted with our kitchen remodeling. Over the course of a year we removed a wall, redid the lighting and put in new cabinets and counters. John worked with us to accomplish the result in stages, that made it manageable and comfortable. We would heartily recommend him to all.
V. Miles | Canal Winchester

The team was very professional and great to work with. Listened to my requests and did a great job of following up on each item. Scheduled around my own needs such as moving in, completing work before company arrived, etc. Very high customer service. Any time I brought up issues or made changes, they addressed very quickly. I was very pleased with work and enjoyed working with the team on my home remodeling project.
B. Dorrian | Upper Arlington
Frequently Asked Questions
How much does it cost for a master bedroom renovation in Columbus, Ohio?
A bedroom remodeling project may cost anywhere between $10,500 and $15,500, depending on the kind of addition you want. For a luxurious master bedroom with an en suite bathroom, the reconstruction cost can go as high as $80,000!
Since a master bedroom is typically the largest bedroom in the house, adding or renovating it costs considerably more than an ordinary bedroom. Of course, a master suite remodel adds more to the cost.
Are you familiar with current design trends?
We are, in fact, familiar with current design trends. Everything from the urban farmhouse to fully modernized. We can do it all, contact us and we will set up an appointment.
What is the difference between Remodeling and Renovating?
Remodeling involves changing a structure, like moving a wall or expanding a room. Renovation restores a room or a home with fresh paint or a new floor, like carpeting or laminate flooring, it can also include adding a ceiling fan and a dimmer switch for lighting. The structure remains the same. Check out some of the renovations as well as remodels RH Homes has done.
What would cause delays in bedroom remodeling projects?
Among the things that may cause small delays in your project are setbacks in receiving material goods on schedule, weather, or nonpayment. Changes in the scope of work, like adding more lighting fixtures, outlets, or other elements, adding or removing walls and windows, and even flooring changes can extend or delay your project. Have a clear vision from the beginning.
Is adding a window in a bathroom worth the cost?
Not only does a window give the appearance of open space, but a window can also provide natural lighting, ventilation (no more noisy exhaust fans), can help lead to a spa-like feel, and can surprisingly improve functionality. The addition can also help add to the overall value of your house.