Living Room Remodeling Columbus, Ohio
Breathe Life Into Your Living Room With a Renovation.
Fall in love with your whole house all over again with a newly remodeled living room. With stunning interior designs and simple features, transform the largest space in your entire home from a dreaded eyesore to something that reflects you and your family.
Choose timeless updates, exquisite fixtures, and watch as your newly remodeled living room withstands the test of time.

Functioning Layout Frustration-Free Construction
Fair Pricing
Get the Living Room "Straight out of a Magazine" Look with R.H. Homes' Living Room Remodeling Services
Living rooms get their name for a reason. A lot of living, relaxing, entertaining and unwinding takes place in your living room, so having a comfortable space reflective of your lifestyle is important. A living room remodeling project will not only update your space, but can transform the heart of your home. Living rooms are typically found on the first floor of your house.
Trust the living room remodeling experts at R.H. Homes in Columbus, Ohio to do an amazing job on your project, from vision to reality.
A number of changes can be integrated into a living room renovation project such as upgrades to the appearance of a fireplace, improved lighting or the addition of extra living space. Today, the kitchen and bathroom are not the only selling points to a home's appeal. A smart design and functional layout are part of the package, as well. Consulting with an experienced living room remodeling company in the Columbus area, like R.H. Homes will help you determine your needs and wants within a budget and time frame that works for you.
Columbus, OH Living Room Remodeling Company
R.H. Homes has handled many home interior design and living room remodeling projects in the Columbus area, and no home renovation project is too big or small. Helping you determine changes that will impact your entire home with solutions that have long-lasting appeal for your investment is part of our expertise.
The experts at R.H. Homes will complete your living room remodeling project professionally and with exceptional craftsmanship. Update the look of your living room and increase the value of your home by contacting the leader in Columbus, Ohio living room remodeling today.
R.H. Homes is highly recognized in Columbus, Ohio for being a leader in the home remodeling industry. With our professional expertise, we can guide you through every step of the remodeling process, so you are 100% satisfied with the finished design.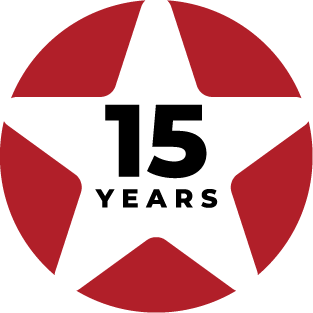 Over 15 Years of Successful Home Remodeling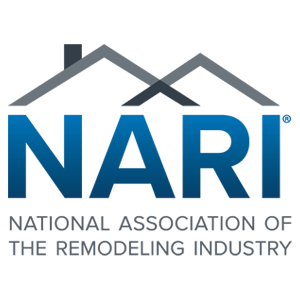 12-Time NARI Achievement in Consumer Excellence Award Winner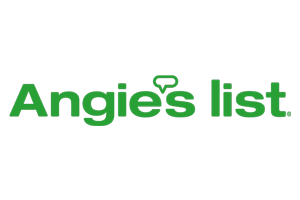 Angie's List Super Service Award Winner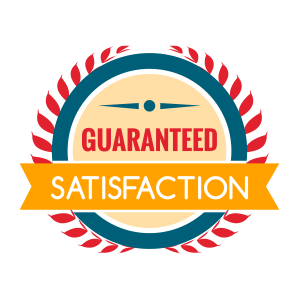 We Guarantee Our Work for Your Satisfaction
Never Feel Cramped in Your Living Room Again 
Whether you live in a huge house or a tiny living space, the size of your living space can vary a lot. Living rooms are for relaxing, watching TV, and socializing with family and friends. Although you might prefer large areas, small living spaces can have a lot of charm when set up properly. Stop neglecting your next home renovation with help from our professional remodeling team at R.H. Homes in Columbus, Ohio.
Our team combines the skills of a Columbus, OH interior design company with excellent project management and communication to help you get the finished product you expect. The entire process combines excellent interior design services from a trusted general contractor to deliver your finished great room on time.
We serve customers in the greater Columbus Ohio area including New Albany, Gahanna, Powell, Downtown Columbus, Dublin, Clintonville, Westerville, Buckeye Lake, Canal Winchester, Grove City, Bexley, Hilliard, Johnstown, and all other surrounding Central Ohio areas.
Transform Your Home with
RH Homes in 4 Simple Steps

Initial Consultation & Estimate
Our project manager will come out to your home to meet with you and listen to your wants and needs. We'll discuss your entire project to include an ideal budget, set priorities, and develop the time frame to get your project started. We'll discuss what design, finishes, and budget you'll need to make your home remodeling project a reality.

Design Your Space
Our designers will draw up plans that show the new layout and functionality of your new build or renovation. Based on your approved design, we'll guide you through the selection process of the fit and finishes you'd like to have.

Build Your Space
We'll work hard to prepare and build out your new spaces or custom home. Everything from demolition and clean-up to framing, electrical, plumbing, and construction. We'll put the final touches and care that your new master bathroom remodel deserves. Whether it's a custom home build or home renovation project.

Guarantee Your Space
R.H. Homes completely stands behind every home remodeling or custom building project. Should there be any construction issues beyond our guarantee period for one of our home remodeling or custom home builds, we'll determine if it is a construction issue and get it fixed!
Kind Words from Our Customers

We had a main bathroom that needed attention, as well as an outdated entryway and powder room. John from RH Homes met with us, arranged for us to meet with suppliers for plumbing and tile, and we were on our way to a new home. John was responsive to my questions, gave me updates on the timeline, and overall did a fantastic job on our home remodeling project. I would recommend John and RH Homes without hesitation.

We are delighted with our kitchen remodeling. Over the course of a year, we removed a wall, redid the lighting, and put in new cabinets and counters. John worked with us to accomplish the result in stages, that made it manageable and comfortable. We would heartily recommend him to all.
V. Miles | Canal Winchester

The team was very professional and great to work with. Listened to my requests and did a great job of following up on each item. Scheduled around my own needs such as moving in, completing work before company arrived, etc. Very high customer service. Any time I brought up issues or made changes, they were addressed very quickly. I was very pleased with their work and enjoyed working with the team on my home remodeling project.
B. Dorrian | Upper Arlington
Frequently Asked Questions
What questions should I ask Columbus, OH remodeling contractors before starting the next project?
Find out what costs are NOT included in your quote.  Oftentimes your next project may not include flooring costs, finishes, smart outlets, low voltage wiring locations, or bathroom fixtures. Ask if you will have a dedicated project manager. Call us today for a free estimate and free quote. For more questions, you should be asking your contractor, check out this article.
How much does a living room renovation cost?
In the Columbus, OH market, most contractors agree that a living room renovation will cost between $6K to $8K. Most homeowners spend an average of $7K with flooring, paint, lighting, and removing walls. This estimate could always be more if you are looking to add built-in features like a fireplace.
How often should home owners remodel their living rooms?
Depending on your lifestyle, your living room should be updated every 5 to 10 years. As your personal style evolves the interior design decisions that you made several years ago don't look as good now as they did then.
What room should be renovated first when it comes to home remodeling?
Choosing which room to remodel first, can be hard when you want to remodel your whole house.  However, you'll want to choose the room that will recoup the remodeling costs and create equity. This is why our team suggests that you choose to remodel your kitchen or master bathroom first. The Columbus, OH market indicated this is traditionally the smartest move.