Bathroom Remodeling Columbus, Ohio
Stunning Bathroom Remodels that Make Life Effortless
Fall in love with your current home all over again with a newly remodeled bathroom. Stunning designs, simple features, and high-quality materials transform your master bath from a dreaded inconvenience to your very own blissful sanctuary. Choose timeless updates and exquisite fixtures and watch as your newly remodeled bathroom withstands the test of time. Beautiful Bathrooms Frustration-Free Construction Life-Long Results
Stop Living with a Bathroom You Don't Love
Do you neglect the bathrooms in your home because you are not satisfied with the way they look and feel? Do you dread cleaning your master bath? Do you still feel unhappy with your half bath even when it's looking its best? Stop neglecting your bathroom and finally realize its full potential with help from our bathroom remodelers from R.H. Homes.
R.H. Homes is highly recognized in Columbus, Ohio for being a leader in the remodeling industry. With our expertise, we can guide you through every step of the bathroom remodel, so you are 100% satisfied with the finished bathroom design. Browse our gallery of past bathroom projects to brainstorm ideas for your next remodel.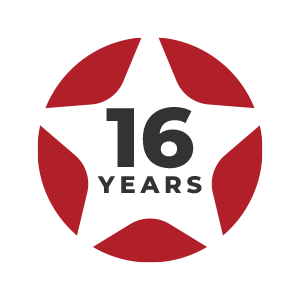 16 Years of Successful Renovation Services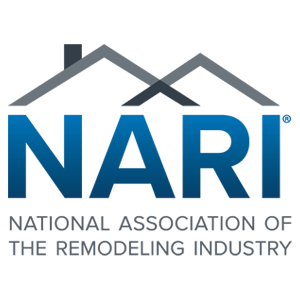 12-Time NARI Achievement in Consumer Excellence Award Winner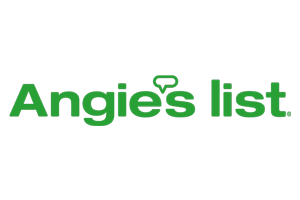 Angie's List Super Service Award Winner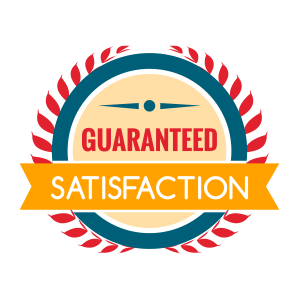 We Guarantee Our Work for Your Satisfaction
Never Feel Ashamed of Your Bathroom Again
Imagine the next time you have friends over. Showing your guests to the half bath without a hint of shame is possible. With a new bathroom remodel, you can proudly point them to the bathroom and get compliments on your new, elegant, and functional design. Turn your bathroom into a work of art you are proud to show off with help from R.H. Homes' Columbus bathroom remodeling services.
Transform Your Home with
RH Homes in 4 Simple Steps

Initial Consultation & Estimate
Our project manager will come out to your home to meet with you and listen to your wants and needs. We'll discuss your entire project to include an ideal budget, set priorities, and develop the time frame to get your project started. We'll discuss what design, finishes, and budget you'll need to make your home remodeling project a reality.

Design Your Space
Our designers will draw up plans that show the new layout and functionality of your new build or renovation. Based on your approved design, we'll guide you through the selection process of the fit and finishes you'd like to have.

Build Your Space
We'll work hard to prepare and build out your new spaces or custom home. Everything from demolition and clean-up to framing, electrical, plumbing, and construction. We'll put the final touches and care that your new master bathroom remodel deserves. Whether it's a custom home build or home renovation project.

Guarantee Your Space
R.H. Homes completely stands behind every home remodeling or custom building project. Should there be any construction issues beyond our guarantee period for one of our home remodeling or custom home builds, we'll determine if it is a construction issue and get it fixed!
Remodel Your Bathroom. Revitalize Your Home
The bathrooms in your home go through a lot of wear and tear through the years, which can lead to cosmetic and functional imperfections. Flaws, like dirty grout, an old tub, missing caulking, and water wear, may not be detrimental in the short-term, but surely can cause problems in the long run like damaging mold and failing infrastructure. In addition, remodeling your bathroom is a great way to revitalize your home, as a new bathroom renovation injects excitement into your home in anticipation of the finished product. Remodeling your bathroom, or any part of your home is a great way to increase the overall equity of your home to both you and the housing market.
R.H. Homes is a leader in Central Ohio remodeling services and can help turn your bathroom into a safe haven you look forward to coming home to at the end of the day. Your newly remodeled bathroom could include a huge walk-in shower with body jets or a steam unit, a dual vanity with marble countertops and updated fixtures, or even heated ceramic flooring perfect for the cold winter days when you don't want to emerge from the hot shower; the possibilities are endless.
As an award-winning bathroom remodeling company in Columbus, OH, we work hard to remain current and competitive in the industry to give our customers 100% satisfaction every time. Update the look of your bathroom and increase the overall value of your home by contacting R.H. Homes for all of your bathroom remodel needs in Columbus, OH, today.
Kind Words from Our Customers

We had a main bathroom that needed attention, as well as an outdated entry way and powder room. John from RH Homes met with us, arranged for us to meet with suppliers for plumbing and tile, and we were on our way to a new home. John was responsive to my questions, gave me updates on the timeline, and overall did a fabulous job on our home remodeling project. I would recommend John and RH Homes without hesitation.

We are delighted with our complete kitchen remodeling. Over the course of a year we removed a wall, redid the lighting and put in new cabinets and counters. John worked with us to accomplish the result in stages, that made it manageable and comfortable. We would heartily recommend him to all.
V. Miles | Canal Winchester

The team was very professional and great to work with. Listened to my requests and did a great job of following up on each item. Scheduled around my own needs such as moving in, completing work before company arrived, etc. Very high customer service. Any time I brought up issues or made changes, they addressed very quickly. I was very pleased with work and enjoyed working with the team on my home remodeling project.
B. Dorrian | Upper Arlington

View Our Bathroom Remodeling Photo Gallery
Frequently Asked Questions
What are some indicators that I may have permanent damage in my bathroom that requires professional attention?
If your house is over 20 years old, your bathroom may be in need of more than just cosmetic updates. It is worth your while to get your bathroom inspected to ensure there are no developing long term damages like wet installation, rotting drywall, and outdated plumbing that violates the code of standards.
What should I be aware of when hiring a professional to remodel my bathroom?
You must be careful when contacting a professional to fix cosmetic or permanent damages in your bathroom. Many contractors will cut corners, employ inferior materials, and take shortcuts in order to get the job done as fast as possible, and as a result, your bathroom is not receiving quality attention. Hire a contractor like R.H. Homes who will give your renovation 100% undivided attention to ensure the entire process exceeds your expectations. If you don't live within the Columbus, OH area here are 6 Tips For Hiring a Bathroom Remodeling Contractor.
Why do bathrooms require more frequent remodeling and upkeep than other rooms?
Bathrooms undergo a lot of wear and tear, but in a different way than any other room in your home. Bathrooms are high-traffic areas that are exposed to an extreme amount of moisture. The moisture can cause real cosmetic damages like mold and mildew that can quickly deteriorate your luxurious bathroom. It is essential to keep up with cleaning your bathroom and making remodeling updates when necessary to support the longevity of your bathroom.