Your Home Remodeling & Building Company in Columbus, Ohio
Quality Craftsmanship, Attention to Detail, and Affordability are a Few Reasons Why People Choose a Remodeling & Building Company like R.H. Homes.
R.H. Homes Ltd. is a custom home remodeling & building company in Columbus, Ohio focused on quality craftsmanship and superior customer satisfaction. R.H. Homes was founded by John Ricks in 2004. With decades of experience in the construction industry and former Construction Manager for one of the nation's leading home remodeling & building companies, John has overseen the construction and completion of hundreds of homes in the Columbus, Ohio area. This experience and knowledge helps R.H. Homes remain current and competitive with the industry's growth trends and patterns.
R.H. Homes offers personalized attention to every project. Our commitment to quality and customer satisfaction is primary and priority. R.H. Homes is founded on honesty, integrity, reliability and quality work. R.H. Homes is well-respected by its partners, customers, contractors and competitors because of its exceptional detail to quality service at an affordable cost.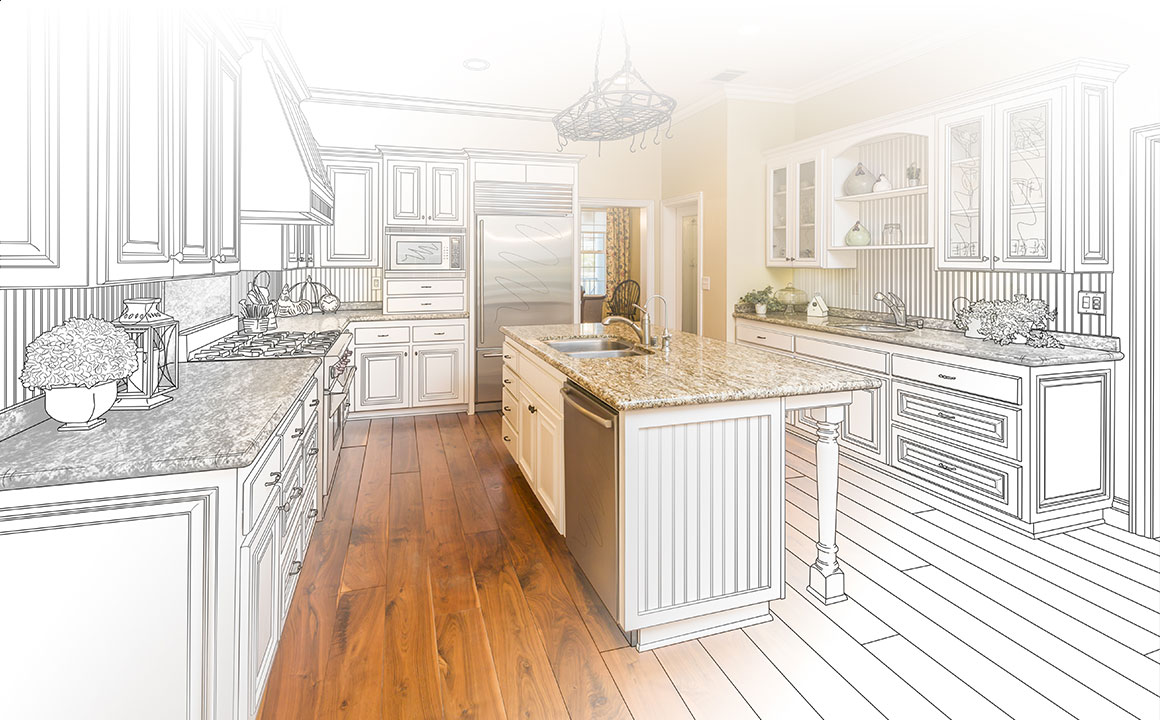 Transform Your Home with
RH Homes in 4 Simple Steps

Initial Consultation & Estimate
Our project manager will come out to your home to meet with you and listen to your wants and needs. We'll discuss your entire project to include an ideal budget, set priorities, and develop the time frame to get your project started. We'll discuss what design, finishes, and budget you'll need to make your home remodeling project a reality.

Design Your Space
Our designers will draw up plans that show the new layout and functionality of your new build or renovation. Based on your approved design, we'll guide you through the selection process of the fit and finishes you'd like to have.

Build Your Space
We'll work hard to prepare and build out your new spaces or custom home. Everything from demolition and clean-up to framing, electrical, plumbing, and construction. We'll put the final touches and care that your new master bathroom remodel deserves. Whether it's a custom home build or home renovation project.

Guarantee Your Space
R.H. Homes completely stands behind every home remodeling or custom building project. Should there be any construction issues beyond our guarantee period for one of our home remodeling or custom home builds, we'll determine if it is a construction issue and get it fixed!
Kind Words from Our Customers

We had a main bathroom that needed attention, as well as an outdated entry way and powder room. John from RH Homes met with us, arranged for us to meet with suppliers for plumbing and tile, and we were on our way to a new home. John was responsive to my questions, gave me updates on the timeline, and overall did a fabulous job on our home remodeling project. I would recommend John and RH Homes without hesitation.

We are delighted with our complete kitchen remodeling. Over the course of a year we removed a wall, redid the lighting and put in new cabinets and counters. John worked with us to accomplish the result in stages, that made it manageable and comfortable. We would heartily recommend him to all.
V. Miles | Canal Winchester

The team was very professional and great to work with. Listened to my requests and did a great job of following up on each item. Scheduled around my own needs such as moving in, completing work before company arrived, etc. Very high customer service. Any time I brought up issues or made changes, they addressed very quickly. I was very pleased with work and enjoyed working with the team on my home remodeling project.
B. Dorrian | Upper Arlington