Finding the Perfect Table for Your Kitchen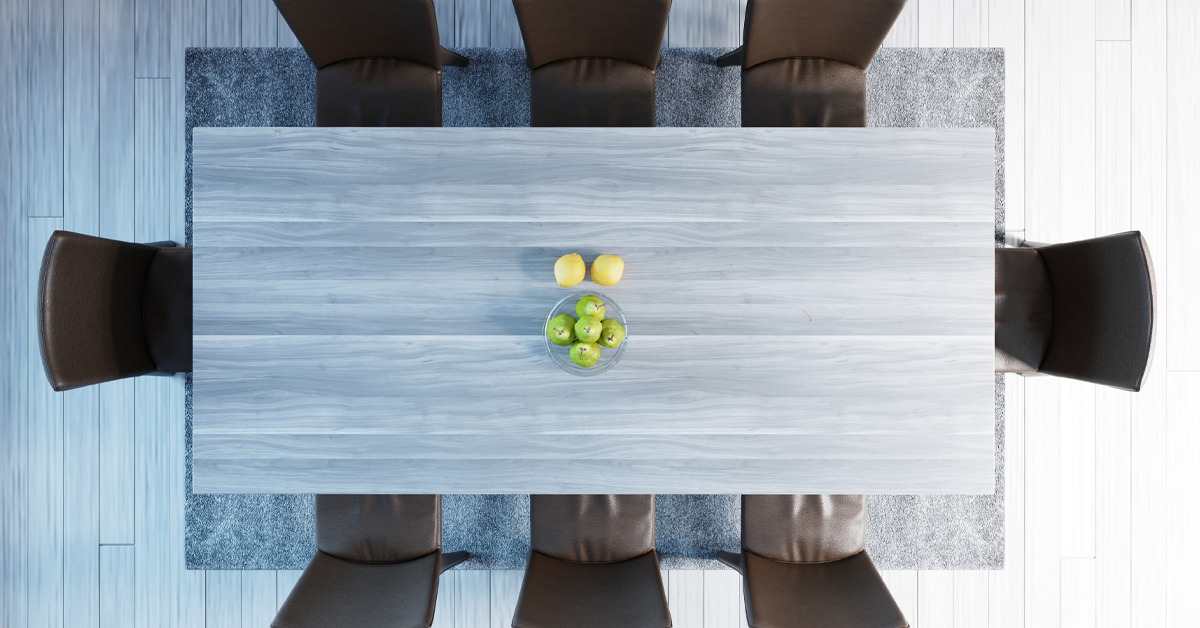 Let's Talk Kitchen Tables
Whether you are starting from scratch or remodeling your kitchen space, finding the right table for your kitchen or dining room is key to bringing your dining space together. Fortunately, there is a whole range of table sizes, styles, and shapes to choose from.
The table remains the focal point when designing your kitchen space. With versatile style, makes, shapes, design, and type of material, a kitchen table can make a statement to your visitors. According to the Pottery Barn, there are many aspects, such as the size and shape of your dining room, you must consider before finding the right table for your home.
To emphasize the importance of eating spaces, whether it is a small coffee meeting, a breakfast bar, a thanksgiving dinner, a dinner party or a quick lunch, a carefully-planned table must fit every occasion.
Factors to Consider When Choosing a Table
In today's open-plan kitchen concepts, most kitchen remodels often include redesigning or adding a kitchen or dining table- even when the house does not have a formal dining room in the initial plan.
However, to choose the right table consider these factors:
Room Size & Space
It would be best to inspect your space availability when selecting a new table for your kitchen. If you have an open-plan kitchen or separate dining room, designate some space for your new table. This way, you understand the table size and shape you will need to bring the space together.
You need at least three feet of distance between your dining table set and the wall or another item in the room to allow enough clearance and sufficient walking space.
Table size is an important consideration because every person requires about 2 feet of eating space. Therefore, you should allow enough space for sitting and eating food comfortably.
Extension Tables
You may want a table that is flexible enough to fit large or small gatherings. An extension table is perfect for you. If you only expect visitors occasionally or your family is growing, you may want to purchase an extension table.
An extension table has the ability to open up to reveal a self-storing leaf that expands the table space. Extension tables are rather easy to expand and then store.
Another option to consider are drop leaf tables. Drop leaf tables, with their vintage feel, add a little character to your kitchen space. Drop leaf tables are perfect for a coffee bar, breakfast bar, or any small tabletop space you may desire.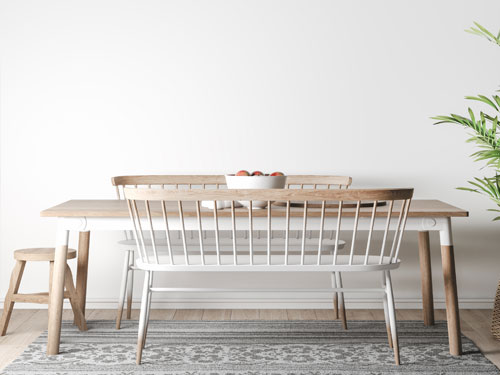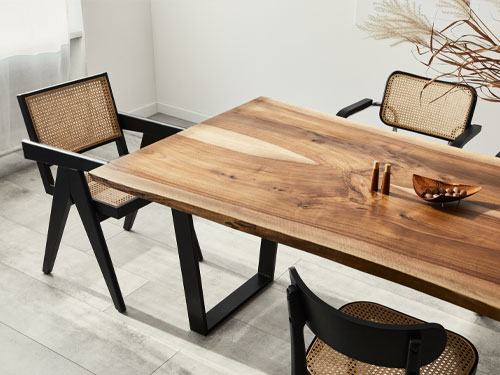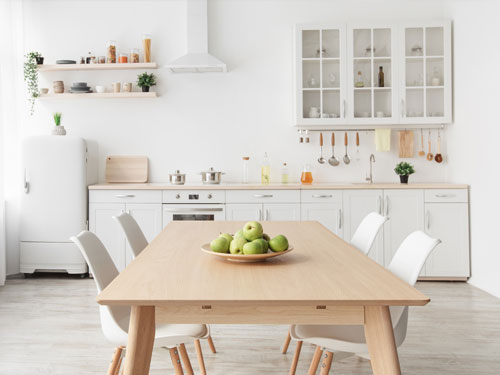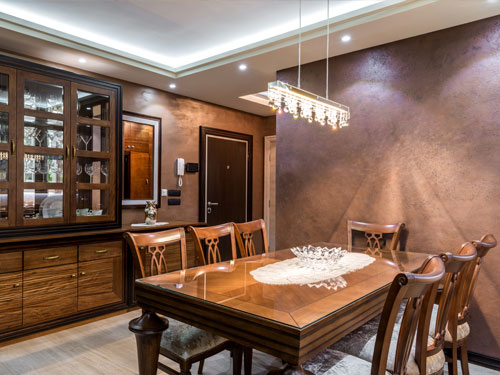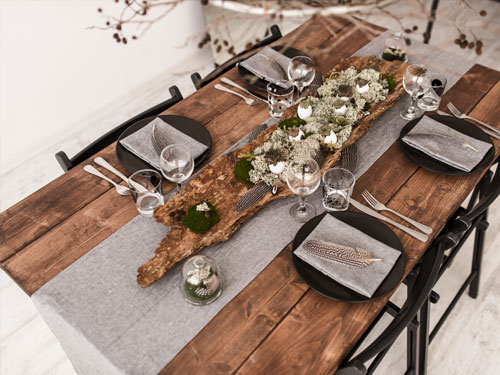 Finding Your Style
The perfect table should complement your kitchen style. Common styles homeowners consider are rustic, traditional or Scandinavian style when looking for a kitchen table that harmonizes with the home interior.
For instance, you may need straight-edged tables made from metal wood or glass to compliment the modern and contemporary designs. Tables with exposed wooden surfaces assume a heavy farmhouse style. A table with a slim top surrounded by minimal pieces with splayed table legs could fit the Scandinavian house style.
Browse a style shop to choose the style that is a good fit for your kitchen. Brainstorm with other furniture pieces to match the design you desire.
The Perfect Shape
The shape of the table you purchase depends on the shape of your kitchen or dining room. Often you may choose a 36-44-inch kitchen table for a small kitchen that can comfortably seat up to 4 people. A round table can also fit in this space without cramping in the kitchen. If the number of people increases to 6 people, consider a triangular-shaped table instead. Triangular tables make it easy for you to utilize a bench on one side for comfortable seating. A rectangular or oval table in a formal dining space can allow the free flow of traffic and suit classic styles in your kitchen and dining area. The most common tables according to shape include the following:
Rectangular
Rectangular tables are the best seller when it comes to shapes of tables . Most kitchen and dining spaces assume a rectangular shape allowing rectangular dining tables to blend with the house design. Such tables allow you to accommodate many people for events such as Thanksgiving dinner or other large-scale family gatherings. Their linear shape allows space for guest traffic around the table.
If your kitchen space is too tight to fit many chairs, you can use benches and then push them under the kitchen table to create space when they are not in use.
Square
A square-shaped table will be best for a square-shaped kitchen. This table shape will blend well with the kitchen design. However, this table can only accommodate a few guests of up to four people or less. This table brings families closer than the other tables by reducing the conversational distance and increasing intimacy between the participants.
Square tables are great for nightly family dinners. For special occasions, you can increase the table space by choosing a square table with extensions or combining two square tables to accommodate more guests.
Round
A round dining room table is common in most homes because it gives you versatility. It suits and fits in any shaped room. These tables have two unique advantages: They bring people close together and allow them to converse while maintaining eye contact. Round tables are more casual as they do not allow for a head of the table.
Unfortunately, they cannot accommodate large groups of people. Besides, large round tables increase the distances between guests. If you need a versatile table, remember to choose the round table model that allows for extensions.
Oval
An oval table creates an intriguing visual appeal. The oval table creates an illusion of a big kitchen, but they take up less space than rectangular tables. Enjoy more intimacy and flexibility by choosing an oval table for your kitchen. Your best bet with this kitchen table is when you expect a large family gathering or when you expect to seat several people in a small-sized dining room.
Kitchen Table Material and Finishes
There are a variety of table materials to choose from searching for the perfect kitchen table. However, the quality of the material determines the table's durability and maintenance. The most common kitchen table materials include the following:
Wooden: If you choose this type, you can opt for hardwoods such as mahogany, teak or walnut
Glass Top: This table works well if you want something to blend with your décor.
Medium-Density Fiberboard (MDF): an engineered wood composite made up of leftover hardwood or softwood. MDF is dense and sturdy and perfect for a Scandinavian-style kitchen.
Granite and Quartz: Using these stones creates an elegant look. Although it may be pricey, it is worth the sleek design in the end.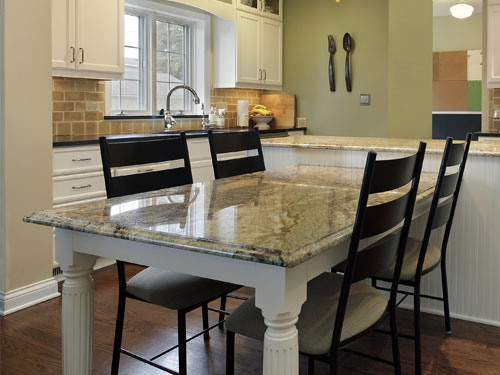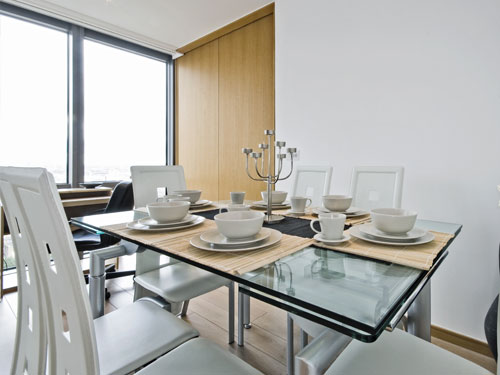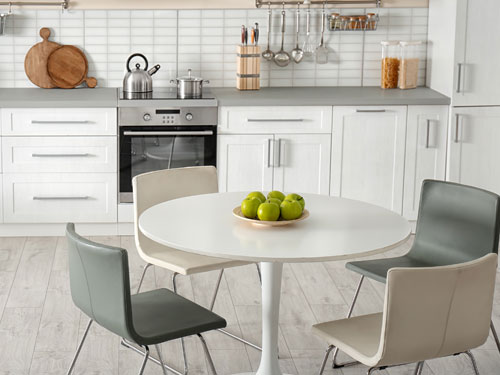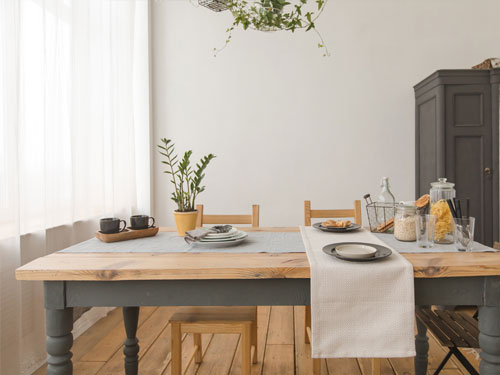 Level of Use
The function of your table can help you decide what table you want to take home. A sturdy and durable table will fit a dining table that family and friends constantly use for every meal. However, a lightweight table will suit a person living in a rented home. Plastic and aluminum tables will suit outdoor use.
Bottom Line: Consult an Expert to Help you Choose the Right Kitchen Table
With these handy tips, you can choose the right table to give your kitchen or dining room a facelift. However, if you get stuck and request some guidance, you can talk to a professional kitchen remodeling expert.